Once upon a time there was a 13yr boy who was disappointed by the direction that mainstream music was taking - or by only acknowledging a tiny part of what was available. That was how it started.
But "FAB" was only one person, and so he decided to listen, observe and take note. Eventually he formed a group, taking tips from experienced names in the world of music, and blending in his own unique formula - the result was rather "off beat" but ....
The FAB Chart was born!
There are those who still don't "get it" - and they probably never will.
They need to think outside of the box.
Some see the FAB Chart as a tip sheet - or as a music barometer - some as just a bit of fun.
It costs nothing - and the FAB Chart team never accept or demand favors.
The FAB Chart is about music above all else.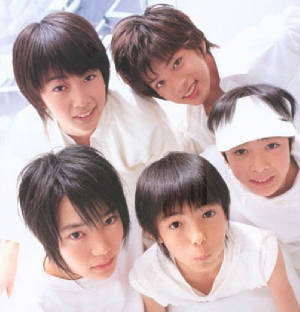 Ya Ya Yah
The first FAB Chart was in June 2006 and the first No.1 was "Sekai Ga Hitotsu Ni Narumade" by Ya Ya Yah.
Alan "Fluff" Freeman was here when it all happened - Now several years later, the FAB Chart is still tuned in to the Music scene- "Not Arf". Thanks for the inspiration .. Fluff .. !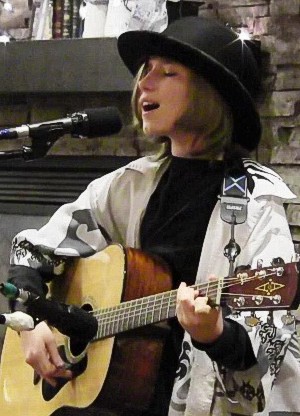 Sawyer Fredericks
Sawyer Fredericks
has had the most FAB Chart Hits - but only 2 in the Top30 of all time (so far).
a singer / songwriter from Fultonville, New York, USA. Making a name for himself on the world stage. He has been performing at various farmers markets in the New York area over Summer. Sawyer won this year's Summer FAB Chart Music Poll. He lives on a small farm in Upstate New York with his parents and brothers and is steadily making a name for himself. Among his influences are Jonny Cash and Elvis. Sawyer Fredericks has had more FAB Chart Hits than anyone else - since the chart began.
Visit Sawyer Fredericks on Facebook.
The FAB Chart was never a kids chart but in 2011 most of the Top 10 were under 15 age band. The kids had discovered the chart, but the wider music world had also discovered kids, and what had to offer.
The youngest performer to have a FAB No.1 was 8yr old MattyBRaps from Atlanta, Georgia, USA. His track "That's The Way" reached No.4 in the All Time Top 30.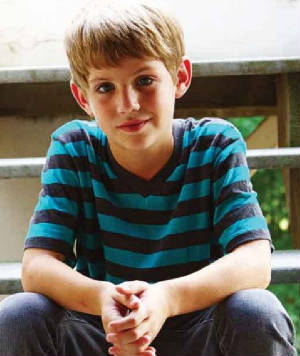 MattyBRaps
One of the oldest performers to break into the FAB Chart was Uncle Rob Harding from Penzance, Cornwall. UK. He was 70-ish and had been on the chart a number times - for times with his Christmas classic "If Only The Pope Had Wings".
Unfortunately, Uncle Rob died in 2013. We remember him with fondness.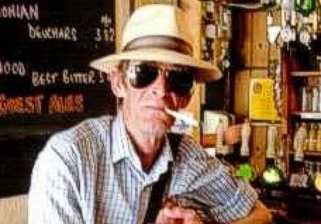 Uncle Rob Harding
Hear one of Uncle Rob Harding's popular original songs.
The FAB Chart has been a part of the music scene since 2006, mostly manned by teenage volunteers, but as the years turn each volunteer has it's own directions to follow. It's been a fun ride enjoyed by thousands of music fans throughout the world. We have been honoured to have so many of you along with us on this journey.